Greg Elmer, Director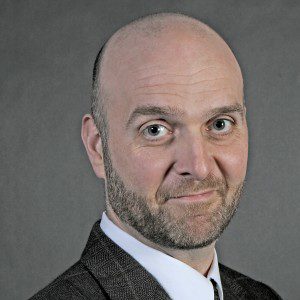 Greg Elmer (PhD, University of Massachusetts Amherst) is Bell Media Research Chair and Professor of Professional Communication at Ryerson University. Greg's research and teaching focus on new media and politics, surveillance studies, software studies, collaborative media making, and media globalization.Greg has participated in a number of international projects, including most recently a research study of internet politics in S. Korea. For a number of years he provided internet research support with the Soros, Ford and Govcomorg Foundations to NGOs in eastern Europe, including Ukraine, Hungary and Poland. Greg was previously visiting Faculty Fellow at the Virtual Knowledge Studio (Amsterdam), the National Center for E-Social Science at the University of Manchester, and a Digital Cultural Institutions fellow at the Social Science Research Council in New York City. More recently Greg served as Cultures of the Digital Economy research fellow at Anglia Ruskin University, senior faculty fellow at the London School of Economics, and visiting research professor at Yeungnam University, South Korea. For 2013-2014 Greg was visiting faculty fellow in the Department of Media and Communications, Goldsmith's College, University of London.
Greg provides analysis and commentary for the media and expert witness testimony on the role of new media in Canadian politics. In the fall 2008 Greg worked with the Canadian Broadcasting Corporation on its internet coverage of the Canadian federal election. The CBC-Infoscape partnership resulted in a Gemini award for best cross platform project (2009). Greg has also contributed to election coverage for Global TV News and The Hill Times. Greg's scholarly publications have appeared in a range of peer reviewed journals.
Greg has published a number of books: Compromised Data: From Social Media to Big Data (co-edited with Ganaele Langlois and Joanna Redden, Bloomsbury, 2015), the Permanent Campaign: New Media, New Politics (with Ganaele Langlois & Fenwick McKelvey, Peter Lang, 2012), Preempting Dissent: The Politics of an Inevitable Future, Andy Opel co-author (2008, ARP Press), Profiling Machines: Mapping the Personal Information Economy(2005: MIT Press),Critical Perspectives on the Internet (2002: Rowman and Littlefield),  Contracting Out Hollywood: Runaway Productions and Foreign Location Shooting, Mike Gasher co-editor (2005: Rowman and Littlefield), and Locating Migrating Media (2010: Lexington Press). He serves on the editorial board of  The Information Society, Internet Histories, Critical/Cultural Studies, Space and Culture, Television and New Media, Topia, the Canadian Journal of Communication, and the American Communication Journal.
Ganaele Langlois, Associate Director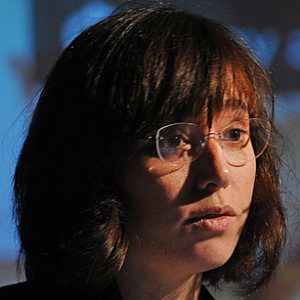 Ganaele Langlois is Assistant Professor in Communication studies at York University, Canada, and Associate Director of the Infoscape Centre for the Study of Social Media (www.infoscapelab.ca). Her research interests lie in media theory and critical theory, particularly with regards to the shaping of subjectivity and agency through and with media technologies. She published a book entitled Meaning in the Age of Social Media (Palgrave, 2014). Professor Langlois is currently co-principal investigator on a SSHRC standard research grant to study the politics of social media platforms. She has co-edited a book on the topic entitled Compromised Data? From Social Media to Big Data (Bloomsbury, 2015). She is currently working on a research project about textile as communication. Her research has been published in New Media and Society, Culture Machine, Communication and Critical-Cultural Studies, Television and New Media, and Fibreculture.
Matt Tiessen, Faculty Research Associate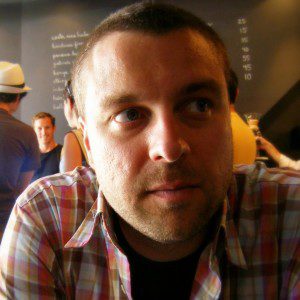 Matthew Tiessen is an Associate Professor in the School of Professional Communication at Ryerson University. In 2017 Dr. Tiessen was awarded a SSHRC Insight Grant in the area of "Digital Economy" to support work on the ways algorithmically-driven digital technologies can connect us with nature and currently receives research support from the FCAD/Ryerson Creative Innovation Fund. Dr. Tiessen previously held a SSHRC Insight Development Grant, a SSHRC Postdoctoral Research Fellowship at the Infoscape Lab, and a SSHRC Doctoral Fellowship in support of his research on digital media, creative economies, and contemporary theory.
Henry Warwick, Faculty Research Associate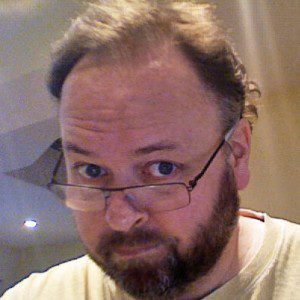 Henry Warwick is an assistant professor in the RTA School of Media at Ryerson University in Toronto, and recently a Research Fellow at the Infoscape Lab. He has a BFA in Visual Systems Studies from Rutgers University, an MFA from Goddard College in Interdisciplinary Art, and a PhD in Communications from the European Graduate School in Switzerland. His dissertation advisor was Geert Lovink. The topic of his dissertation consisted of the issues surrounding the Alexandria Project, a proposed system of offline filesharing. Originally from Edison, New Jersey, he has lived in Washington DC and San Francisco, CA. An active artist in a variety of media, his work is on display in a variety of locations in California and his music can be downloaded for free at his main website, kether.com. He lives in Toronto with his wife, Beth, and their daughter, Elizabeth, and their cat, Eric.
Paula Todd, Doctoral Research Associate
Paula Todd is a well-known Canadian author, investigative reporter and lawyer, currently completing her PhD in the Joint Graduate Program in Communication & Culture at Ryerson/York Universities. She is a faculty member at Seneca@York where she teaches transmedia journalism, ethics, media law and performance. Paula spent a decade as a news/political reporter at The Star, and another decade as an on-air current affairs host/legal analyst/writer at CBC, TVO and CTV. Paula's most recent non-fiction book, Extreme Mean: Ending Cyberabuse (shortlisted for the Hilary Weston Writers' Trust Prize for Non-Fiction), follows her work locating a notorious serial killer (Finding Karla), and an international study of emotional fortitude (A Quiet Courage: Extraordinary Stories from All of Us). Paula's research examines the interplay of journalism, affect, ethics and emerging technologies. She is a graduate of York University and Osgoode Hall Law School and is called to the Ontario Bar.
Sophia Melanson, Doctoral Research Associate
Sophia Melanson is currently completing her PhD with the Joint Graduate Program in Communication & Culture at York / Ryerson Universities, and is currently involved in research pertaining to the socio-cognitive impact of algorithmically conducted psychometric profiling and psychographic modelling. She is an Alumna of the University of Toronto's Master of Arts program in European, Russian and Eurasian Studies, where she completed a thesis examining the cultural underbelly of human trafficking in Eastern Europe. The thesis was completed under the supervision of renowned Anthropologist Dr. Marcel Danesi, who specializes in cultural semiotic theory. Ms Melanson completed her undergraduate studies at Trent University with Honours in History, and at NSCAD University with Honours in Communication Design.
Ms. Melanson has presented at the 2012 Iberian Association for Cultural Studies conference, " Identity, Migration and Diasporas: New Sexualities and Gender Identities," in Malaga, Spain,  and has also presented at the 2012 Semiotics Society of America's annual meeting in Toronto, Ontario, and the 2013 National Human Rights Conference in Halifax, Nova Scotia. Her work has been published by De Gruyter's academic journal, Semiotica.
Ahsan Moghul, MA Research Associate
Ahsan Moghul is an MA student in the graduate programme in Communication & Culture, York University. His research focuses on theories of neo-liberalism in non-western contexts. He is crowd fund manager for 'The Canadian Delegation' and an Infoscape research associate.
Anthony Burton, MA Research Associate
Anthony Burton is a Graduate Fellow in Ryerson University and York University's joint Master of Arts in Communication and Culture. His research focuses on the intersections between telehumanism, far-right ideologies, and digital communities. Before joining the Infoscape lab, he was an associate producer with the Literary Review of Canada and worked as a journalist and podcast producer. He is the former Vice-President of the Canadian University Press, a student-led cooperative of postsecondary media across Canada. His writing has been featured in The Outline, Quill & Quire, ImagiNATIONS, and others.